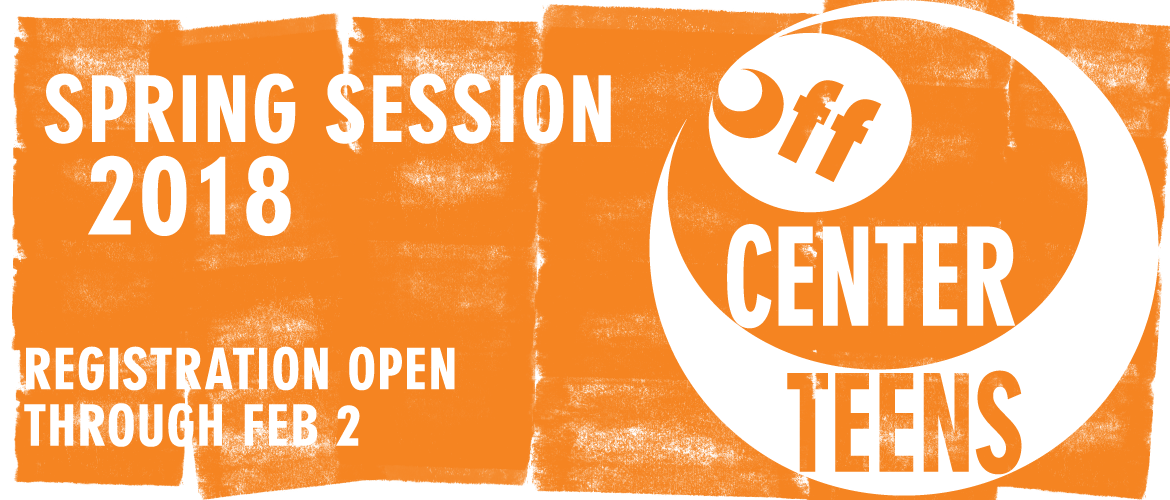 Let us know if you would like us to conduct a workshop at your teen's school.
Off Center Teens Spring Session
Off Center Teens is co-directed by Patrick Shaw and Megan Tabaque. We are thrilled to have expanded the program to be year-round! We are currently wrapping up the Fall Session, and about to launch the Spring Session. These semester-long sessions offer teens the opportunity to deepen their creative and autobiographical writing and performance skills, and their personal artistic development throughout the school year.
We provide young artists a place to take artistic risks, explore their imaginations together, develop their narrative craft, and deepen their senses of themselves through the practice of writing and sharing their own stories.
Just like summer camp sessions, the fall and spring sessions are tailored to the teens' interests. Faculty support them as they create and perform their stories using techniques including composition, journaling, improvisation, and found-text collage.
At the end of the session, campers will have the opportunity to share their work in a public showing on May 5, 2018 at Book People. This presentation will present a group of young, self-possessed artists, engaged in a brave, authentic expression of their world and themselves.
Camp details and Registration Form are below. If you have trouble with the embedded registration form below, you can access the same form here.