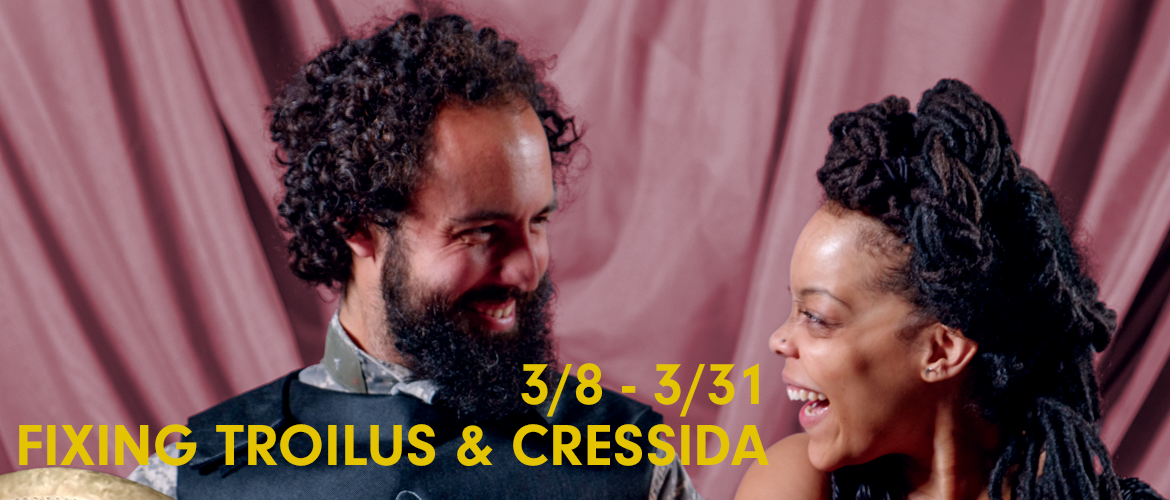 Fixing Troilus and Cressida
World Premiere
Written by Kirk Lynn | Directed by Alexandra Bassiakou Shaw
Rude Mechs is thrilled to deliver the world premiere of our brand new Fixing Shakespeare play. This time Kirk Lynn's sight is set on Fixing Troilus and Cressida, and Alexandra Bassiakou Shaw is directing.  This next installment promises to really improve Shakespeare's original.
The play will take place at The Zach's Nowlin Rehearsal Hall.
Produce This Play!
You may produce this play. Just email us and let us know you are doing it. We are interested!

Buy Tickets
Support Rude Mechs