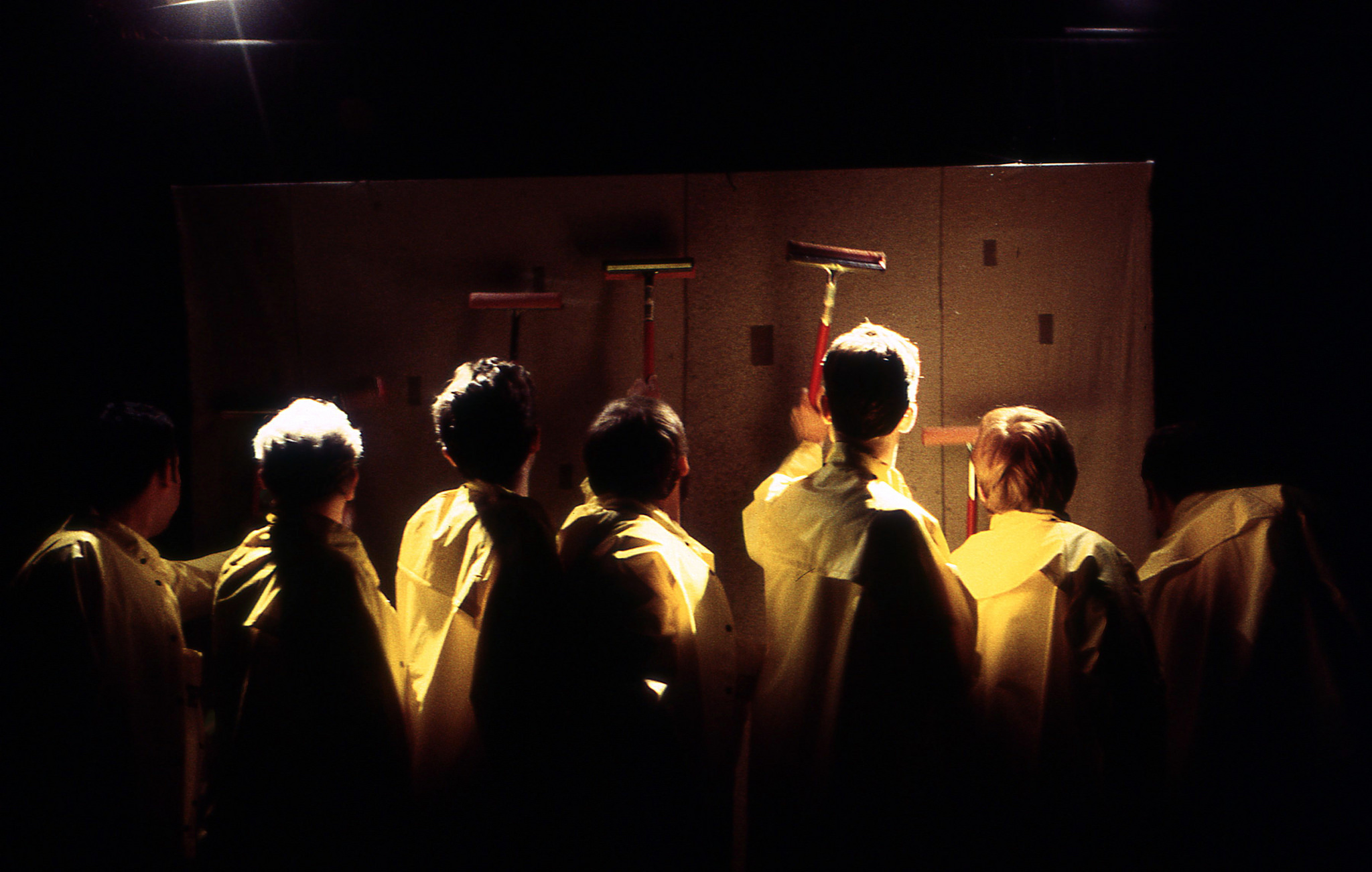 don b's Snow White
We're happy to present a free reading on April 30, 2017 of the play adapted by Lana Lesley from the landmark novel by Donald Barthelme, Snow White.
don b's Snow White was the first play Rude Mechs performed in The Off Center back in April 1999, so we thought doing a free reading of it for our friends in April 2017 would be a fitting send-off to the space.
It's going to be read by this hugely talented ensemble directed by Lana Lesley:
Alexandra Bassiakou Shaw, Kenny Chilton, Zac Crofford, Thomas Graves, Kevin Jacaman, Hannah Kenah, Delanté Keys, Derek Kolluri, Jeff Mills, Sarah Richardson, Alexis Scott, Patrick Shaw, Vincent Tomasino, and Mical Trejo.
We will read, then we will engage in a loose and boozy Sunday evening hangout, then we will see you again on:
May 12th for the Buh Bye "Bonfire" party
Reserve Your Seat
If you have trouble with this widget, you can make your reservation directly through artful.ly.
Support Rude Mechs
Production Stills 1999