October 21st at 3pm & 5pm • Tickets: Sliding Scale $10 to $25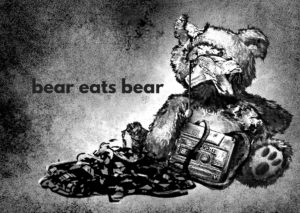 a play by Lydia Blaisdell
presented by groundswell theatre company
co-produced with Rude Mechs as part of our Rude Fusion series

where:
location revealed upon ticket purchase

when:
October 21, 22, 28, 29 • November 4, 5, 11, 12
showings at 3:00 p.m. and 5:00 p.m. each day
ADVANCE RESERVATION REQUIRED

A retro-future audio adventure on a vintage cassette. Discover the fabled Archive of The Before Time in a feral, apocalyptic American wilderness. We invite you to The Wilds to join the Rebellion for an immersive audio experience at an undisclosed location in downtown Austin.
For more information about the show and groundswell theatre company, visit http://www.groundswelltheatre.com/up-next.html.
This project is supported in part by the Cultural Arts Division of the City of Austin Economic Development Department.